Throughout the year cber.co produces four types of research that measure the performance of the state economy;
Economic forecast of Colorado. Click here for the 2017 Forecast.
Periodic economic updates throughout the year.
Special reports on key topics.
Weekly blog posts.
This research shows where the state economy has been and where it is headed in the near-term and the factors that have caused it to change.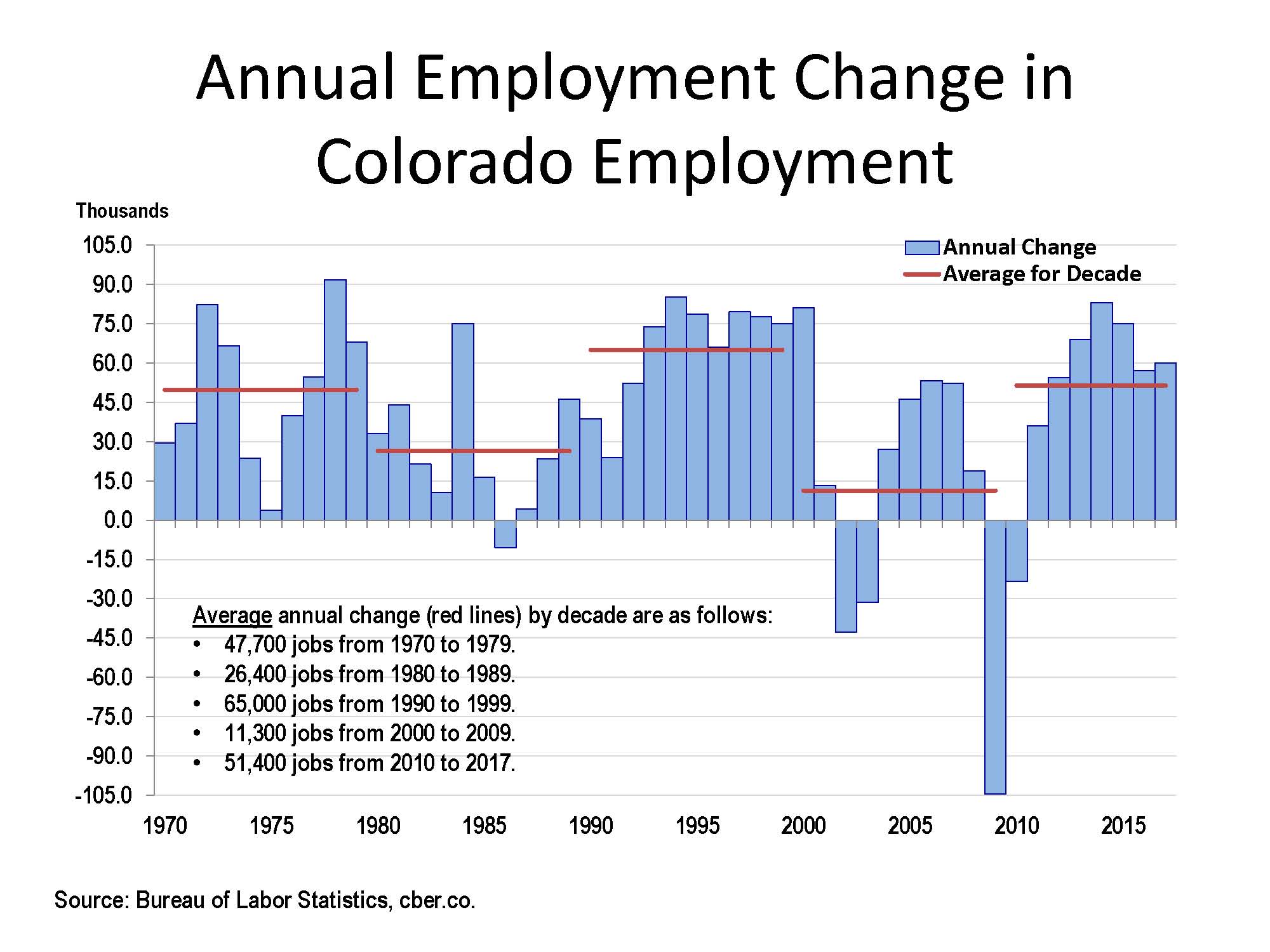 Colorado Economic Forecast 2017
Watch for the following in 2017….
2017 will be a year of extremes – both good and bad.
Colorado will benefit from a stronger global economy, as measured by real GDP. It will be 2.9% in 2017.
The state will also benefit from stronger real GDP growth for the U.S., 2.2% to 2.4%.
Nationally, there will be 1.9 million to 2.1 million jobs added.
Interest rates will continue to rise in 2017.
Inflation will increase to 2.5% in the U.S. and 3.0% in Colorado.
The Colorado population with increase by about 100,000 in each of the years 2015-2017.
Colorado is one of the states where the economy is not operating efficiently because the unemployment rate is too low.
Colorado will continue to experience moderate employment growth in 2017 (57,000 to 63,000 jobs). There is much more upside potential than downside risk to this forecast.
Manufacturing will continue to struggle, except at a few major Colorado companies.