Throughout the year cber.co produces four types of research that measure the performance of the state economy;
Economic forecast of Colorado.
Periodic economic updates throughout the year.
Special reports on key topics and copies of presentations.
Periodic blog posts.
Colorado Economic Forecast
Colorado's real GDP growth rate for 2021 will be slightly higher than the rate for the U.S. It will return to its pre-pandemic value in late 2021.
Colorado employment posted declines in Q4 2020. The negative trend will continue in Q1 2021. The increasing number of unemployment claims will cause Colorado's unemployment rate to be greater than most states.
Retail sales will rebound in 2021 as a result of pent-up demand. Sales will level off at pre-pandemic levels in 2022.
In 2021 and 2022, inflation will be slightly higher than the CPI rate for the U.S.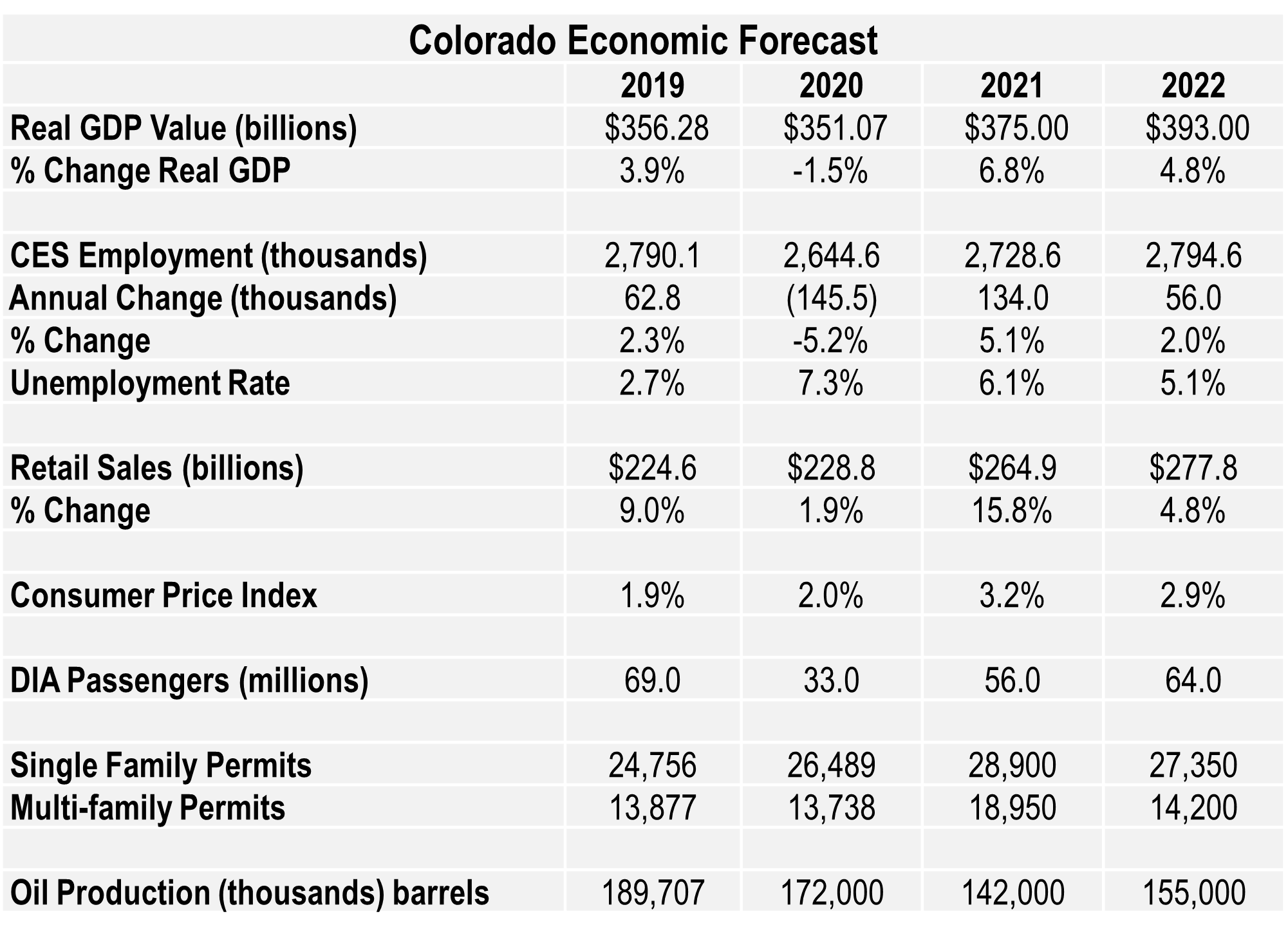 The number of passengers through DIA in 2020 was about half of the 2019 total. Domestic flights will return to their 2019 level in 2023. International flights will return to their pre-pandemic level in 2024.
There was an increase in the number of building permits issued in 2020. There will be more permits in 2021 as the population increases. Also, there is a need for affordable housing in the metro areas.
State regulations and reduced demand caused a decline in oil production in 2020. The production of oil will be flat in 2021 and 2022.